ACHIEVE YOUR DREAM BODY NOW 
Order these Trapbands™ Resistance Exercise Workout Bands - Heavy Weight Fitness Elastic Strength Bands For Home Workouts today while supplies last!
Sick and tired of closed gyms due to this pandemic?
There's nothing more frustrating than losing all your progress and gains due to closed gyms! Studies show that on average, it takes about 3 weeks of inactivity to start losing muscle mass. This means that all the hard work you've put in the past year will soon start fading away! No worries – TrapBands™ has you covered!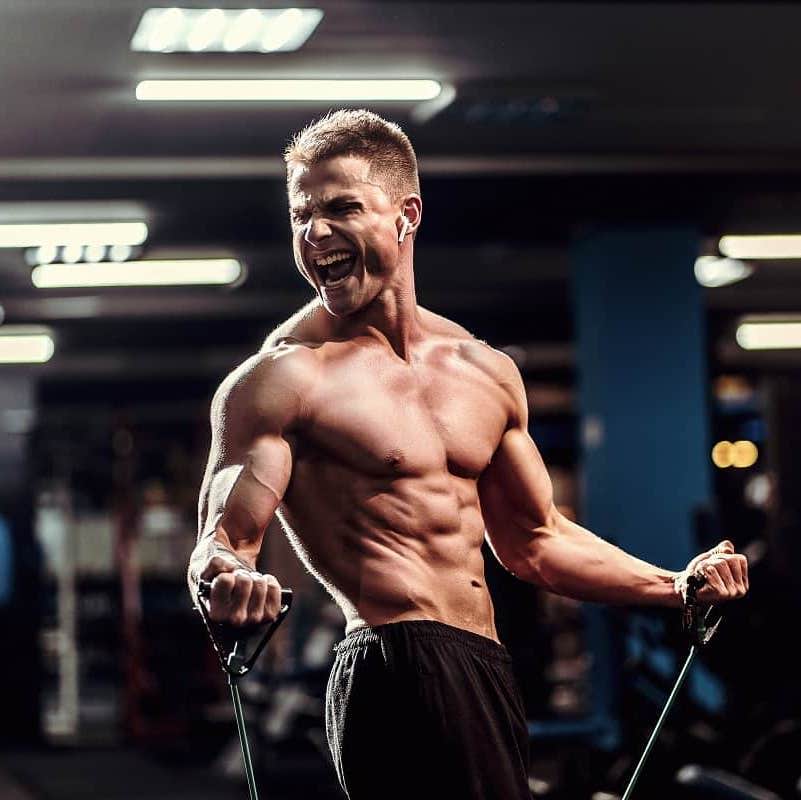 Be your personal home gym with TrapBands™. This award-winning resistance bands set is designed to provide your entire body with an intense workout anywhere you want. Whether your goal is to build muscle or burn fat, our strength training exercise bands bring you the same benefits of an expensive gym in the convenience of your home!
WHY TRAPBANDS™
Here are a few reasons why you should get Trapbands™ Resistance Exercise Workout Bands - Heavy Weight Fitness Elastic Strength Bands For Home Workouts:
Easily Set Up In Seconds - With the included door anchor, handles and ankle straps, you can set up these workout bands in seconds. Just choose your desired exercise, set up accordingly, and start your workout.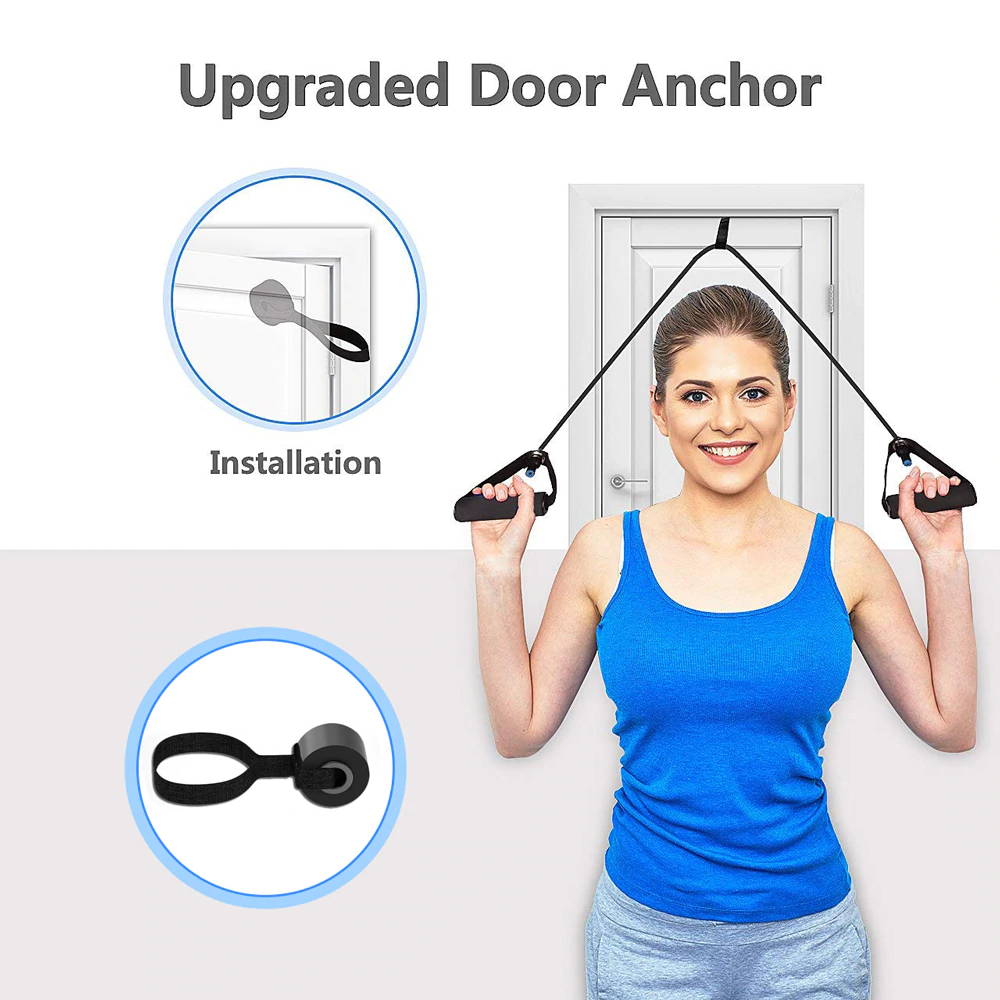 Countless Exercises - Specially designed and includes all the necessary accessories for more than 150 possible exercises for all muscle groups. The weight range is perfect for getting the results you want, whether you are looking to build body mass, tone your muscles, or burn body fat.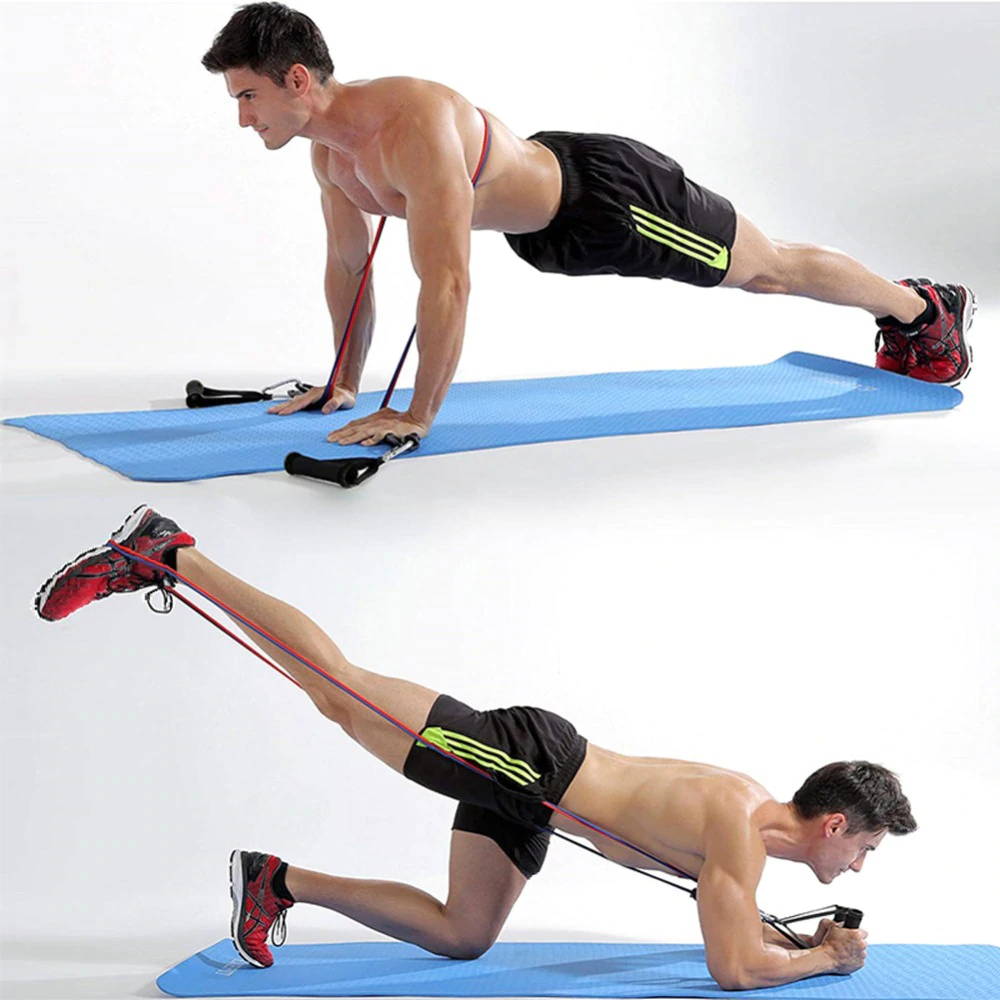 Combinable Intensity - Combine two or more bands for a custom weight tension resistance up to 100 lbs. Starting with the 30 lb band? Work your way up to the 40 lbs by adding in the yellow 10 lb band. Our metal multi-clip system allows for almost any combination of intensity from 10 lbs to 100 lbs. The versatility of combining weight tension resistance allows you to customize your upper body and lower body workouts to meet your training goals.
Any Time, Any Place - These workout bands set includes a portable carrying bag. Toss your bands, handles, straps, and anchors in the bag for a workout on the road, at the gym, or at home. Unlike large, clunky workout machinery, resistance bands take up only as much space as you do. Enjoy a morning workout in your hotel room or on your patio at home. Forget about long drives to the gym. You've got everything you need to work out in this convenient carrying bag.
Wide Range Of Weight - These elastic stretch bands set includes 5 straps of varying resistance, which allow you to mix and match to get your desired weight level. Yellow (10lbs) Green (15lbs) Red (20lbs) Blue (25lbs) Black (30lbs). This makes it suitable for any fitness level. Whether you want a complete body workout, or to work on just one muscle group at a time, these stretch bands set is the perfect solution.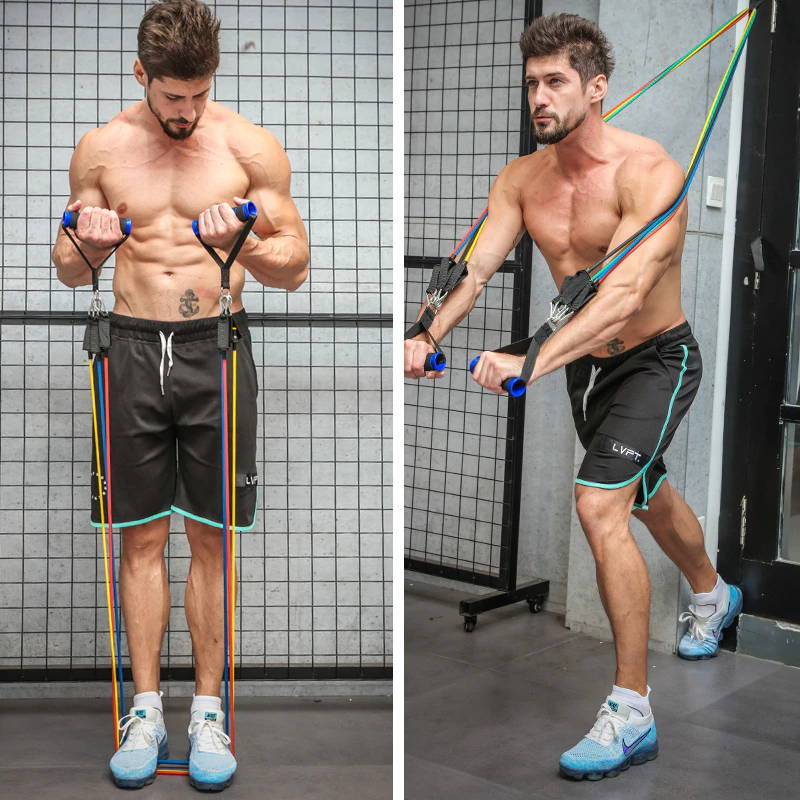 FREQUENTLY ASKED QUESTIONS
Can I really build muscle mass with Trapbands?

Of course! People assume that due to the lightweight and flimsy appearance of resistance bands, free weights are better. However, studies have shown that muscle activity and peak load during elastic-resistance exercise is similar to free-weight resistance exercise. This means that when comparing the same exercise performed with an elastic resistance device or with free weights, the amount of muscle fibers activated is similar and the amount of force provided by the muscle fibers is similar.

Studies on elastic resistance training have also shown that programs using elastic tubing, elastic bands and similar devices increase muscle strength and muscle size and decrease body fat in a similar manner to free-weight training programs
What exercises can I do with resistance bands?

Squats, lateral raises, bench press, triceps extensions, bicep curls, and crunches are all common exercises you can do with resistance bands. You can use these accessories for most movements that you'd perform with free weights.
Would these be a good choice for someone who is a beginner?

Yes, these would be an excellent choice for a beginner! The resistance starts very low and as you improve, you can move up to the next level without having to buy a new product!
What is the resistance level of these bands?

Yellow: 10lbs
Green: 15lbs
Red: 20lbs
Blue: 25lbs
Black: 30lbs
Remember that you can stack these bands together to increase the level of intensity of 100 - 300LBS depending on which bundle you order. 
I travel often. Are these resistance bands easy to carry?

Yes. It comes with a carry bag. You could carry these workout bands everywhere. It won't be a burden to you at all.
Order your Trapbands™ Resistance Exercise Workout Bands - Heavy Weight Fitness Elastic Strength Bands For Home Workouts now while supplies last.
Scroll up and click "Add to Cart" Now!
"These are very ideal if you don't have room for barbell sets or can not afford the gym. Their A+ customer service and awesome product means I would definitely recommend these to a friend"
"The recent coronovirus outbreak has the local YMCA closed. Ive been using these band 4-5 days...getting a suprisingly good workout"
" I spend $50 a month on a gym membership and half the time I don't go because, well, it's the gym...These are perfect for those quick at home pumps you might want to get in. Easy to use, easy to travel with, and a joy to use"
"I travel full time and wanted to get rid of the weights that we carry in the car, both from a point of safety and size...These bands are a perfect replacement!"
"I get a good workout from the exercises that come with it and the killer workout gets your heart rate up pretty good...There are many YouTube videos with other exercises."
"These bands are excellent. I used to work out regularly at Curves and I feel these bands give a near equal workout...I feel good about my purchase and would recommend this set to anyone."